Two new colors join the Hampshire line: Dragon, a printed textile upper shown above and Goldwash metallic soft leather.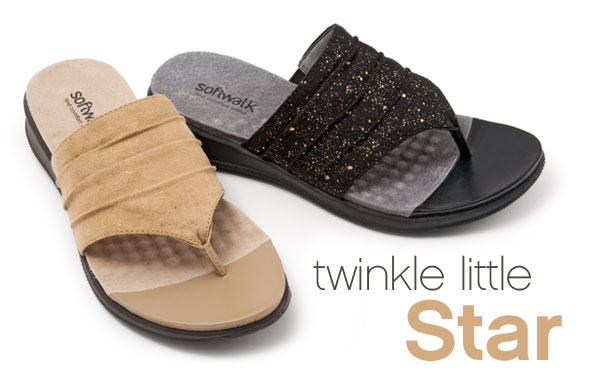 Add a little twinkle to your day with new metallic twinkle textile uppers on the Toma. Toma's soft leather lining encloses your feet in comfort.

Signup for the SoftWalk email newsletter to receive the latest news and promotions!
Enter your email address below: